Entry & Exit Formalities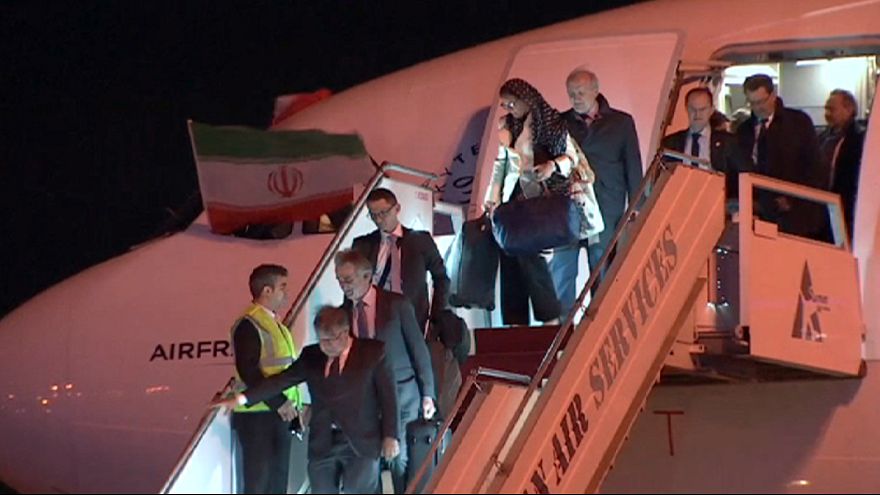 Assuming you have a visa, most immigration and border officials are efficient and tourists rarely get too much hassle. Land borders can take longer if you're on a bus or train. Women need to be adequately covered from the moment they get off the plane or arrive at the border. Arriving without a visa is risky, as the visa-on-arrival process sees a lot of people rejected.
Customs Regulations
Contrary to popular belief, Iranian formalities are fairly relaxed about what foreigners are carrying. You are allowed to import duty-free, 200 cigarettes and 50 cigars, and a 'reasonable quantity' of perfume.
You'll probably allowed with any book.
You should have no trouble bringing in your laptop, smartphone, shortwave radio, iPad and video equipment. Visitors are supposed to declare cash worth more than US$1000.
Export Restrictions
Officially, you can take out anything you legally imported into Iran, and anything you bought, including handicrafts other than rugs up to the value of US$160, as long as they are not for 'the purpose of trade'. Many traders will undervalue goods on receipts issued to foreigners. A 'reasonable number' of rugs can be exported with no limit on value.
You can also take out 150g of gold and 3kg of silver, without gemstones. If you want to exceed these limits, you will need an export permit from a customs office. Officially you need permission to export anything 'antique' (i.e. more than 50 years old), including handicrafts, gemstones and coins.
Planning a Trip Before You Go
One of the main considerations when planning a trip to Iran is whether to travel independently, take a tour or do a bit of both.
Using drivers and guides are cheaper and more flexible option for group tours and plenty peoples recommend this way of travelling.
The advantages of independent travel in Iran is more than its disadvantages. It's easier as a man or as part of a couple than as a woman, but is eminently possible regardless of your sex. Air, rail and bus transport is efficient and safe, sights are cheap and enough people speak English, or are willing to help, that it's hard to get into trouble.
Nearly all Iran tours start and finish in Tehran, with a quick look around the capital before concentrating on the must-sees: Shiraz and Persepolis, Isfahan and Yazd are next destinations. There are plenty of other itineraries, and agencies will happily build a trip to suit your interests. Costs depend on length, mode of transport, type of accommodation and the exchange rate. Expect to pay in Dollars or Euros. Iranian tour guides are generally very good so you can expect comprehensive explanations of sights and cultural happenings, and answers to all your questions. Best of all, they act as a translator when you meet locals..
Arriving in Destination
Imam Khomeini International Airport, Tehran
Mehr-Abad International Airport
Isfahan International Airport (Shahid Beheshti Airport)
Kish International Airport
Mashhad International Airport (Shahid Hashemi- Nejad Airport)
Shiraz International Airport (Shahid Dast-Gheib Airport)
Tabriz International Airport (Shahid Madani Airport)