Nature
Natural Regions in Iran
As one of the world's most mountainous countries, Iran contains two major ranges of mountains, the Alborz as the highest peak in Asia, Damavand and the Zagros that extend across the country for more than 1,600 km from north west to the south east. The peaks exceeding 2,300 m in these two ranges capture a considerable amount of moisture from the Caspian Sea or the Mediterranean. There are a series of basins known as the central plateau such as Dasht-e-Kavir, a huge salt-encrusted desert in north central Iran and Kavir-e-Lut, a sand-and-pebble desert in the southeast. There are numerous rivers in Iran, which are not deep enough and suitable for sailing. The country's only navigable river, the Karun, passes through the city of Ahvaz in the southwest and enters the Persian Gulf. Most rivers originate from the mountains and drain into the interior basins. Although around 1/3 of Iran's total territory is arable and only %10.4 is under cultivation. An additional %6 of the total land is used for pasture. Forest areas have declined slightly in recent decades and account for %4.5 of the total territory.
Natural Resources
Iran's oil and gas reserves are located primarily in the southwestern province of Khuzestan and the Persian Gulf. Iran also has one of the world's largest reserves of copper and the major lode lies in central Iran between the cities of Yazd and Kerman. This region is a central mines of bauxite, lead, zinc, iron ore and coal. Other coalmines are exploited throughout the Alborz Mountains. Iron ore mines also exist in Zanjan, Mashhad and on Hormoz Island in the Strait of Hormoz. Iran also has valuable deposits of aluminum, chromite, manganese, gold, silver, tin and tungsten. There are also various gemstones like lapis lazuli, turquoise, amber and agate.
Plants & Animals
More than 10,000 plant species have been identified in Iran. The natural vegetation has been devastated and used for cultivating crops or feeding cattle. Natural forests in the Alborz mountains consist of various trees like beech, oak, deciduous and conifers. There are areas in higher elevations in Zagros Mountains consisting of oak. Wild fruits also grow in both Alborz and Zagros mountains including almond, pear, pomegranate, and walnut. In the more arid central parts,
wild pistachio and other resistant trees grow in areas that have not been breached by human activities. Tamarisk and other salt-tolerant bushes grow along the margins of the Dasht-e Kavir. A wide variety of native mammals, reptiles, birds, and insects live in Iran including wolves, foxes, bears, mountain goats, red mountain sheep, rabbits, and gerbils. Some species are migratory birds that spend part of the year in other countries.
Climate
Iran is very diverse by having 11 climates out of the world's 13, ranging from arid and semi-arid, to subtropical along the Caspian coast and the northern forests. On the north (the Caspian coastal plain), temperatures rarely fall below freezing and the area remains humid for the rest of the year. Summer temperatures rarely exceed 29 °C. Annual precipitation is 680 mm (26.8 in) in the eastern part of the plain and more than 1,700 mm (66.9 in) in the western part. Gary Lewis, the United Nations Resident Coordinator in Iran said that "Water scarcity poses the most severe human security challenge in Iran today". Toward the Westside, settlements in the Zagros basin experience lower temperatures, severe winters with below zero temperatures and heavy snowfall. The eastern and central basins are arid, with less than 200 mm rainfall, and occasional deserts. Average summer temperatures rarely exceed 38 °C.  The coastal plains of the Persian Gulf and Gulf of Oman in southern Iran have mild winters, and very humid and hot summers. The annual precipitation ranges from 135 to 355 mm.
Iran; The Land of 4 Seasons
January
 Weather in January
In southern cities like Bandar-Abbas, Bushehr and Chābahār and the southern islands like Kish and Qeshm the weather is enjoyably mild and the temperature is about 24°-26°C during January. The medium humidity causes a nice weather with no sudden decrease in temperature during night. Northern  and  western cities like Kermānshāh, Tabriz, Gilān etc. are almost covered in heavy snow with a temperature about 5°-7°C as sometimes decreases to zero or even lower and most of the days are snowy or rainy.
Central cities like Tehrān, Isfahān and Shirāz spend January days with a temperature about 8°-12°C, less snowy and rainy than western cities.
 Suggestions on Your January Tour
If you are interested in winter sports, north of Tehrān is a good choice, because of the ski resorts. "Dizin" international ski resort which is known as the best in the Middle-East, "Shemshak" and "Darbandsar" resort all are located in the north of Tehrān, so you can easily reach there and enjoy the winter in an exciting style.
Tehrān, Isfahān  and  Shirāz with their milder weather can be better destinations for the ones who don't enjoy snowy and freezing winter. You can choose a cultural tour and enjoy the historical monuments from different eras and eat in restaurants and meat Iranian people.
Lut desert (Shahdad) with its extremely beautiful sky has been introduced as the warmest spot on earth with a 70°C temperature recorded. So an excursion to stunning Shahdad, is a good choice on cold days of January.
 Events or Festivals
Jashn-e-Sadeh
February
 Weather in February
February is the best time for visiting southern provinces like Khouzestān which are warm about 23°-25°C with nice raining once in a while and no humidity. Eastern and desert cities of Iran with average temperature about 17°C, have warm days and cold nights due to lack of sufficient rain, but they can be good destinations because of the pleasant sunlight during day time. February is known as the peak of cold season in northern and western cities, which are covered in white with a temperature reaching -10°. Central cities also have a cold weather about 8°-10°C during rainy days and about 12°C on sunny days.
 Suggestions on Your February Tour
Visiting Khouzestān, the home to one of the world's oldest civilizations (Elam) is highly recommended in February's fresh and cool weather. Choghazanbil temple and Shoushtar's historical hydraulic system are worth visiting. Bushehr and Bandar-Abbas are other southern cities of Iran, recommended to be visited. Visiting Bushehr and Bandar-Abbas with beautiful beaches, very warm hearted people, delicious and spicy seafood and exciting southern music is recommended too.
you can visit "Shahr- e-soukhteh"  in Sistān & Balouchestān, or visit Chābahār seaport's attractions like mangrove forest with its unique seabird species like flamingo, eagle, heron or Martian mounts which are extremely beautiful, indicating a weird geometrical phenomenon.
Events or Festivals
11th of February-Iran's national ceremony days for the victorious revolution in 1979.
Fajr Festival
March
Weather in March
Central cities' temperature is about 15°-20°C and the weather is great for walking inside the cities and visiting the attractions. Southern cities, which are getting warm for the spring have a spectacular nature in March. In Bandar-Abbas and Khouzestān the temperature is about 25°C during March and the humidity increases little by little. Northern and western areas like Rasht, Tabriz and Kurdistān are not as cold and freezing as December and January days and the average temperature is about 10°-12°C.
 Suggestions on Your March Tour
If you want to experience cold but beautiful western cities like Tabriz, Hamadān and Kurdistān you need to pack your warm clothes and shoes. In central and southern cities normal coats and jackets are sufficient, especially on the last days of March. Visit Shirāz, Isfahān, Mashad and Tehrān  to  enjoy  the atmosphere. Also visit Persian Gulf harbors and enjoy the weather before it gets warm. Also visit Oceanic harbor of Chābahār.
Events or Festivals
Samanu-pazoun
Charshanbe-sūri
Nowruz.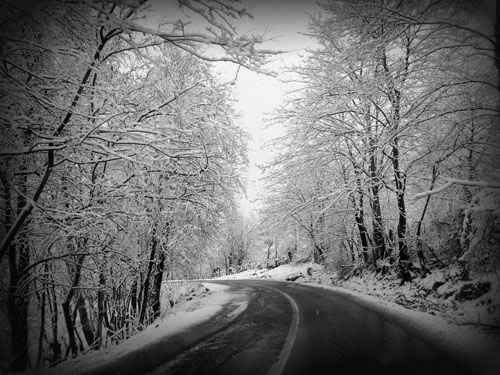 April
 Weather in April
The temperature is about 20°-22°C in central cities and spring rain gives a blooming sensation to everything. Tehrān, Isfahān and Shirāz have the most amazing weather in April. Northern cities like Rāmsar, Rasht, Lāhijān etc., have a great weather with 17°-20°C temperature in April with low humidity and nice spring rain. Even Southern cities are still suitable destinations with a temperature around 30°-32°C and a tolerable humidity.
Suggestions on Your April Tour
Cities are covered with fresh colors like green and pink. Roads are beautiful and the nature is a great piece of art. So, we suggest you to choose road trips between the cities you want to visit. The experience of visiting Shirāz during April is something that will never be enjoyed somewhere else. Shirāz is known as the city of historical gardens such as Eram, Afif-Abad, Delgosha etc. Visiting vast fields of wild tulips, alive rivers and springs on Zagros heights in Kohgiluye & Boyer-Ahmad province is a good choice if you prefer to have an off-roud tour. You can also join a group for a professional mount climbing in this world- known mountainous land.
 Events or Festivals
Golabgiri ceremony
May
Weather in May
Northern cities with light spring rain and a pleasant humidity are about 22°-24°C and central cities still have a nice weather about 28°C, while during nights a cool spring breeze blows. Eastern sunny cities like Yazd and Kermān have a temperature about 32 C and 28°C during day and nights. In southern cities the weather is getting quite warm to 38°-40°C and the humidity is a little high.
 Suggestions on Your May Tour
Joining nomad tours and visiting Qashqai people is unique. During May these nomads set up their tents in summer lands like Eqlid and Abadeh in Fārs province. Visiting Isfahān will take you to 400 years ago. "Jolfa" has an Armenian quarter in this city which has brought a piece of European architecture to Iran. Now a days walking in cobblestone alleys of Jolfa, visiting its big cathedral named "Vānk", and being served with an aromatic Armenian coffee in the cafes offers a nice experience. Don't miss Tehrān and its museums.
Events or Festivals
International Zourkhane Event is usually held in May
June
 Weather in June
Although June is known as a month with hot weather in Iran, but western cities like Tabriz, Urmia and northern cities are much cooler and the average temperature is about 28°C with cool breeze during the night. The temperature is about 33°-34°C in central cities like Tehrān and Isfahān, but the sun shines more directly in eastern cities.
Southern cities are hot and humid with temperature up to 40°-44°C.
Some suggestions on your June tour to Iran
Tabriz is the capital of East āzerbāijān province, located on the north-west of Iran with many cultural and natural attractions. Kandovan is the most interesting place to see around Tabriz as many visitors believe.
There are many hot spring spas in Ardabil Province in north-west of Iran about 26°-28°C in June especially in a town named Sarein.
Events or Festivals
Khordadgan
July
 Weather in July
Hamadān and Kurdistān are cool destinations during hot days of July with an average temperature about 33°-35°C and āzerbāijān about 29°-30°C in  northwest and west of Iran, . Northern cities are even cooler and the temperature is about 26°-28°C but cities located on heights like Masouleh and Kelardasht are better choices because they are not humid.
The average temperature in central cities is about 40°-42°C with a direct sunshine and it is suggested that you visit roofed attractions like museums, Bāzārs and
mosques during day time and dedicate your afternoons on visiting gardens and streets.The weather is much hotter in southern and eastern cities (about 45°-46°C) with a high humidity in the south.
Suggestions on Your July Tour
 Hamadān is a historical city (summer capital of Achaemenian emperor) with many different attractions.
Takht-e- Suleiman located in west āzerbāijān province
Events or Festivals
Tirgan Festival
August
Weather in August
Kurdistān heights and northern cities have a cool temperature about 30°C, during the hottest days of August. Northern cities which are located on the heights are more suggested because coastal ones have high humidity. The average temperature in northern cities is about 30°-32°C.
Central cities are a little warmer during August. For example, Isfahān is about 33°-34°C and Shirāz is about 35°C but it is not intolerably hot.
August is a very hot month in southern cities like Ahvaz and Bandar-Abbas and the temperature reaches 50°C with high humidity. In Lut desert, 70°C temperature has been recorded in August!
 Some suggestions on your August tour to Iran
"Pālangān" an old touristic village in Kurdistān province with an amazing architecture and "Kelardasht" is a city in Māzandarān province, on the hill sides of "Alamkouh"
 Events or Festivals
Hazelnut-Fests in Qazvin
September
 Weather in September
The weather in central cities like Tehrān, Isfahān and Shirāz is decreased to 30°-31° C and it gets even lower during the last days of September. Southern cities get a bit cooler and the temperature comes down to 36°-38°C but the humidity is still high.
Eastern cities are getting cooler as well. For example, Yazd temperature is about 34°C and the sunshine is slighter.
Cities on west are about 30°C and northern cities are 25°-26°C with a remarkable decrease in humidity. Autumn rains of north start in September.
 Suggestions on Your September Tour Turkman nomads are the people who live in Golestān  and Khorāsān. The turkaman residents lead a unique life style and culture. Turkman foods, tents and music are very intersting and will be a great of your Iran tour in September.
Events or Festivals
The farmers hold a feast during harvest days and thank God for their good Productions.
Jashn-e-pesteh
October
 Weather in October
The temperature during this month is around 27°-28°C in Tehrān, Isfahān and Shirāz with light rain once in a while and is suitable for visiting the cultural and historical monuments in these cities.
Southern cities are getting cooler and less humid as well and average temperature is 33°-35°C.
Eastern cities like Kermān and Yazd have a nice weather with slighter sunshine than summer days and the temperature is about 28°C.
people are getting ready for the cold season in northern and western areas of Iran especially on the heights with temperature lower than 22°C and nice autumn rains.
Suggestions on Your October Tour
October with its suitable temperature is a good time for desert surfing. Deserts like Maranjab and Mesr in Isfahān province are more suitable deserts than Lut in October with mild weather about 26°-27°C on October days and 22°-24°C on nights.
Don't miss Masouleh and Javaher-deh
 Events or Festivals
Mehregan Festival
November
 Weather in November
The days are shorter and autumn raining begins. Central cities have very nice and cool weather with a temperature about 16°-18°C with rainy days once or twice a week.
Southern and eastern cities have much less rain and most of the days are sunny but the weather is great and the humidity is at a pleasant level with 28°-29°C.
Northern cities are about 15°-16°C and the weather is rainy almost every day but the nature is like an artwork.
Suggestions on Your November Tour
Jangal-e-Abr (cloud forest) is a stunning natural destination, located near Gorgān, in Golestān  province.
Qalat village near Shirāz, "Eram Garden" in Shirāz and "Chahar-bāgh" in Isfahān are good choices.
Events or Festivals
Pomegranate festival in towns of Gilān province.
December
Weather in December
Southern cities and islands spend their spring days with average temperature about 22°-24°C with short but heavy rain and low humidity. Southern people have never seen their cities covered with snow. Cities on north-west and north are experiencing cold winter days. Most of the days are rainy or snowy. The temperature is about 5°-7° C during normal days and decreases to zero or even less on snowy days. Central cities like Tehrān, Isfahān and Shirāz are cold about 10°-12°C during December, with less rain and snow, although freezing days are possible. Eastern cities have milder weather in December with 15°C and cold nights about 12°C but the warm desert sunlight is very pleasant during December days.
Suggestions on Your December Tour
Qeshm Island
Walking in old alleys, visiting Old Iranian houses built with wind catchers "bādgir" and traditional delicious sweets are highlights of visiting Yazd.
 Events or Festivals
Shab-e Yalda Feast
Deserts of Iran
Iran is situated in a high-altitude plateau surrounded by connected ranges of mountains. The well-known deserts are: 1) Dasht-e Kavir, and 2) Kavir-e-Lut. They are both the most arid and hottest areas of their kinds in the world.
Mountains of Iran
The whole area of Iran can be divided in to four parts: 1/2 mountains as one part, and 1/4 deserts and 1/4 fertile plains as the other part. There are two major ranges of mountains called Alborz and Zagros. Alborz have been extended all the way from āzerbāijān to Afghanistan passing through the southern part of the Caspian Sea. Zagros have covered a region from āzerbāijān to the west and SE of the country. These two ranges are like walls blocking meteorological phenomena from entering central Iran. In addition to these ranges, there are mountainous regions in central and eastern Iran.
Tallest Mountains in Iran
| | | |
| --- | --- | --- |
| Rank | Tallest Mountains in Iran | Elevation |
| 1 | Damavand | 18,406 feet |
| 2 | Alam-Kuh | 15,906 feet |
| 3 | Sabalan | 15,784 feet |
| 4 | Zard-Kuh | 14,921 feet |
| 5 | Kuh-e Hazar | 14,764 feet |
| 6 | Dena | 14,465 feet |
| 7 | Kuh-e Palvar | 13,875 feet |
| 8 | Kuh-e Jupar | 13,615 feet |
| 9 | Shir Kuh | 13,287 feet |
| 10 | Taftan | 12,930 feet |
Sea & Gulf
Iran is mainly a semi-arid country where some parts have more water than others scattered in different parts although the north and south.
Persian Gulf
With an area of 232,850km, Persian Gulf is situated at the south of Iran. It is almost 900 km long from the Strait of Hormoz to Arvand Roud, the border river between Iran and Iraq. The countries all around the Persian Gulf are Iraq, Kuwait, Saudi Arabia, Qatar and the United Arab Emirates. The Persian Gulf is one of the warmest waters in the Middle East. During summer, the temperature of the water in this gulf amounts to 65 C. Storms rarely happen there. During winter, the salt rate gets to 48/1000 that is relatively high. Rocky or coral areas suitable for pearls lie at the bottom of the Persian Gulf.
Oman Sea
Oman Sea, situated at the south of Iran, connects the Persian Gulf to the Indian Ocean. The Oman Sea is surrounded by Iran and Pakistan at the north, Deccan peninsula at the east and Arabia peninsula at the west with an approximate area of 903,000 km. Iran has got small ports at its shorelines with the Oman Sea like Chābahāar, Gavater and Jask. Since antiquity, the Strait of Hormoz and the Oman Sea have always been strategic waterways.
Caspian Sea
The Caspian Sea is the largest inland water in the world with an area of approximately 371,000 km, 28 m below sea level, which is situated at the north of Iran. Its neighboring countries are, Turkmenistan on the SE, Kazakhstan on the NE and north, Russia on the NW and āzerbaijan on the SW. The Iranian shorelines are approximately 992km from the East to the West. There are geographic areas made at the Iranian shorelines because of the changes in the level of the sea, like Miankaleh Peninsula, Ashuradeh Island Hossein Qoli Bay, Gorgan Bay and Anzali Bay.
The Lakes
There are permanent and temporary lakes in Iran depending on the amount of water in different seasons:
Lake Urmia. Located at the NW of Iran, Lake Urmia has an area of 60,000km. Due to sludgy and therapeutic qualities, this permanent lake attracts many people each summer. The salt rate of this lake is very high (3/5 of the Dead Sea) and has %23 minerals. So, no fish or animal could live there.
Zarivar Lake. Located at the West of Iran, Zarivar Lake is a permanent pond with various kinds of fish and birds. Water evaporation has helped the environs of the lake to grow.
Qom Lake. Occupying an approximate area of 2,400km, the seasonal Qom Lake is located at the south of Tehran. The area and shape of the lake is varied due to the water coming from salty rivers and rainfall.
Neyriz Lake. It is a seasonal shallow lake in Fars province located at the NW of a town called Neyriz. It is connected, at its north, to another temporary lake called "Tashk Lake" and contains salty water.
Haamoun Lake. While it is full of water, Haamoun Lake has an area of 3,200km at SE of Iran, Sistan and Baluchestan province. The only river entering this seasonal lake is called Hirmand.
Maharlou Lake. This seasonal lake is situated near Shiraz, at its SE. Salt is exploited in a factory at its shore to be used in industries, as the water is very much salty.
Parishaan Lake. This fresh water lake called Parishaan is located at the SW of Shiraz in Karun Plain.  Fish farming is also carried out in this lake.
Shour Gel Lake. This temporary lake is located at the north of Arak, Markazi province. From time to time, it gets dried or filled depending on the variable amount of annual rainfall.
Other Minor Lakes
There are also some other smaller lakes scattered all across Iran. Some of which are in high altitudes and referred to as lakes by local people.
"Valasht lake" near Kelar-dasht in the Caspian region, "Sabalan lake" at the top of Mount Sabalan are such examples.
Native Plant Species Zagros Field Elm and Persian Ironwood are two plants that can only be found within the borders of Iran. More than 10,000 plant species have been identified in Iran, a country which boasts of a rich flora base. Iran's distinct geographical locations have enabled a variety of plants to thrive, from the high elevations of Zagros and Alborz to the semi-arid and arid parts.
Persian Ironwood (Parrotia persica)
Most of the tree specimens are concentrated in the Alborz Mountains. Persian Ironwood (Parrotia persica) is a deciduous tree. The tree is part of the witch-hazel family and green leaves turn to yellow, crimson, pink, maroon and purple in the fall and during the winter the peels reveal a new bark of silver, green, and cream-colored mosaic. In late winter and early spring, red petal-less flowers appear. The tree grows to 30 centimeters, and its leaves appear slightly lopsided. Persian Ironwood thrives in well drained and acidic soils and direct sunlight. Due to its small population range, the tree is listed as critically endangered.
Dwarf Eelgrass (Zostera noltii)
The Dwarf Eelgrass (Zostera noltii) is a seagrass specie distributed along the shallow waters of the Black, Mediterranean, Caspian, and Aral Seas, as well as certain regions of Eastern Atlantic Ocean coastlines. The tree grows in low salinity and brackish waters such as lagoons or meadows. The grass-like flowering plant has a rhizome with nodes, where the leaves and roots for anchor grow. The leaves and rhizome are buoyant with white and smooth seeds. The plant is listed as Least Concern although it is affected by invasive species, sedimentation and developments along the coast. No specific conservation plans exist for the Dwarf Eelgrass in Iran.
Wayfarer Tree (Viburnum lantana)
The Wayfarer Tree (Viburnum lantana) is indigenous to Iran as well neighboring countries in southwestern Asia. The tree is a perennial shrub with multiple stems rising to 8 to 15 feet to form a dense, rounded shrub. The 2- to 5-inch-long leaves face opposite of one another, and are characterized by a dark green color on the upper surface and a pale underside. The tree is between 4 and 5 meters tall, and it has creamy white flowers. The tree develops flowers in May, which turn red and eventually black fruit. The tree thrives in alkaline soils and it is not under any significant environmental threats due to its broad habitat range.
Schrenck's Tulip (Tulipa schrenkii)
The Schrenck's Tulip (Tulipa schrenkii) plant is species of Tulip in the Family Liliaceae. The plant has a wide habitat range, from Iran to Kazakhstan, Ukraine, Siberia, and Russia. The plant particularly thrives in semi-desert conditions and steppe. The flowers of the plant exhibit an appealing variety in coloration, from red, light red, pink, white or yellow. The plant has a characteristic dark brown tulip and a 15- to 30-centimeter-long stem, which can be hairy. The Schrenck's Tulip is under no immediate threat in Iran.
Conservation of Iranian Flora
Other native plants in Iran include the Zagros Field Elm (Ulmus minor 'Boissieri'), the Apple of Sodom (Calotropis procera), the Jag, or North Indian Rosewood, (Dalbergia sissoo), Miss Willmott's Ghost (Eryngium giganteum), and the Fall Daffodil (Sternbergia lutea). The native plants of Iran require greater conservation efforts by Iranians and their government to ensure that their populations are environmentally sustained.
Native Animal Species
Iran's wildlife comprises several animal species, including bears, gazelles, wild pigs, wolves, jackals, panthers, Eurasian lynx and hawksbill turtles. Hawksbill turtles are one of the rare and indigenous members of Iranian wildlife. Other domestic animals include sheep, goats, horses, water buffalo, donkeys and camels. Also pheasant, partridge, stork, eagle and falcon are native to Iran. Some of Iran's most important rare wildlife species are listed below:
Hawksbill Sea Turtle
The hawksbill sea turtle belongs to the family Cheloniidae. Its appearance is similar to that of other marine turtles. It has a generally flat body, protective carapace and flipper-like arms adapted for swimming in the open ocean. The imbricated turtle is easily distinguished from other sea turtles by its sharp, curving beak with prominent tomium, and the saw-like appearance of its shell margins.  Hawksbill shells slightly change colors, depending on water temperature. While this turtle lives part of its life in the open ocean, it spends more time in shallow lagoons and coral reefs.
Caspian Horse
The Caspian horse is a breed native to northern Iran. Although its original height probably ranges near 91 cm, it is termed a horse rather than a pony because, it has much in common with horses. It is believed to be one of the oldest horse or pony breeds in the world, which descended from small Mesopotamian equines that, in competition with larger animals, had faded from attention by 7th century CE.
Persian Cheetah
The Asiatic cheetah is known as Iranian cheetah, as the world's last survivors in Iran. The Asiatic cheetah is a critically endangered subspecies of the cheetah, with some occasional sightings in Baluchistan of Pakistan. It lives mainly in Iran's central desert in fragmented habitats. The animal was driven to extinction in other parts of southwest Asia from Arabia to India and Afghanistan. As of 2013, only 20 cheetahs were identified in Iran, but some areas remain to be surveyed; the total population may be 50 to 100. The Asiatic cheetah was separated from its African relative between 32,000 and 67,000 years. Along with the Eurasian lynx and the Persian leopard, it is one of the three remaining species of large cats in Iran today.